24 Mar

How to choose a Luxury Home Builder Contractor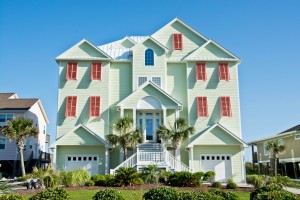 Many things can factor into a choice when deciding to build or improve your home. Some of these things can be made a little less stressful with some simple self education. Chances are you already envision how your finished product will look, but now you wonder how you are going to get yourself to that final destination. With these simple choices you should find yourself with a product you're not only happy with but can also rest easily knowing that you didn't sacrifice anything such as time, money or quality.
When trying to decide who you are, theoretically, inviting into your home, do some easy investigation. Ask family and friends who they hired for their last home improvement project. Stop by a local lumberyard to find out who they may recommend for a specific job. They will probably spare you the gory details, but chances are anyone they suggest are going to be individuals and companies who use quality materials as well as pay their own bills on time. In and of itself these recommendations could possibly put you more than halfway to a decision for your own project.
After gathering a small list of "possibles" for your project it may be time for a "face to face". This may be as simple as a phone call versus actually meeting with said individual but the purpose of your meeting is to set your mind at ease and discuss some of the specifics for your particular "job". Have they done jobs similar in nature before? Are there details you haven't thought of or expected, in relation to a project such as yours, that they are able to prepare for and handle accordingly with ease? Does the Better Business Bureau in your area have any information of past/current customer relations in regards of the company you are leaning towards? Both good and bad, their knowledge of a company and it's past could help you in making a decision for yourself.
It's impossible to always anticipate everything when dealing with any home involved project. Things come up and the unexpected is just that. However, making smart choices and doing a little homework before you invite just anyone with a tool box and a business card into your home, you can hopefully save yourself some heartache. Educating yourself on all of your options when inviting someone into your home for any project both big and small is not only smart but satisfying. Smart in the business sense and satisfying in the mind, quality of work and hopefully your checkbook as well.