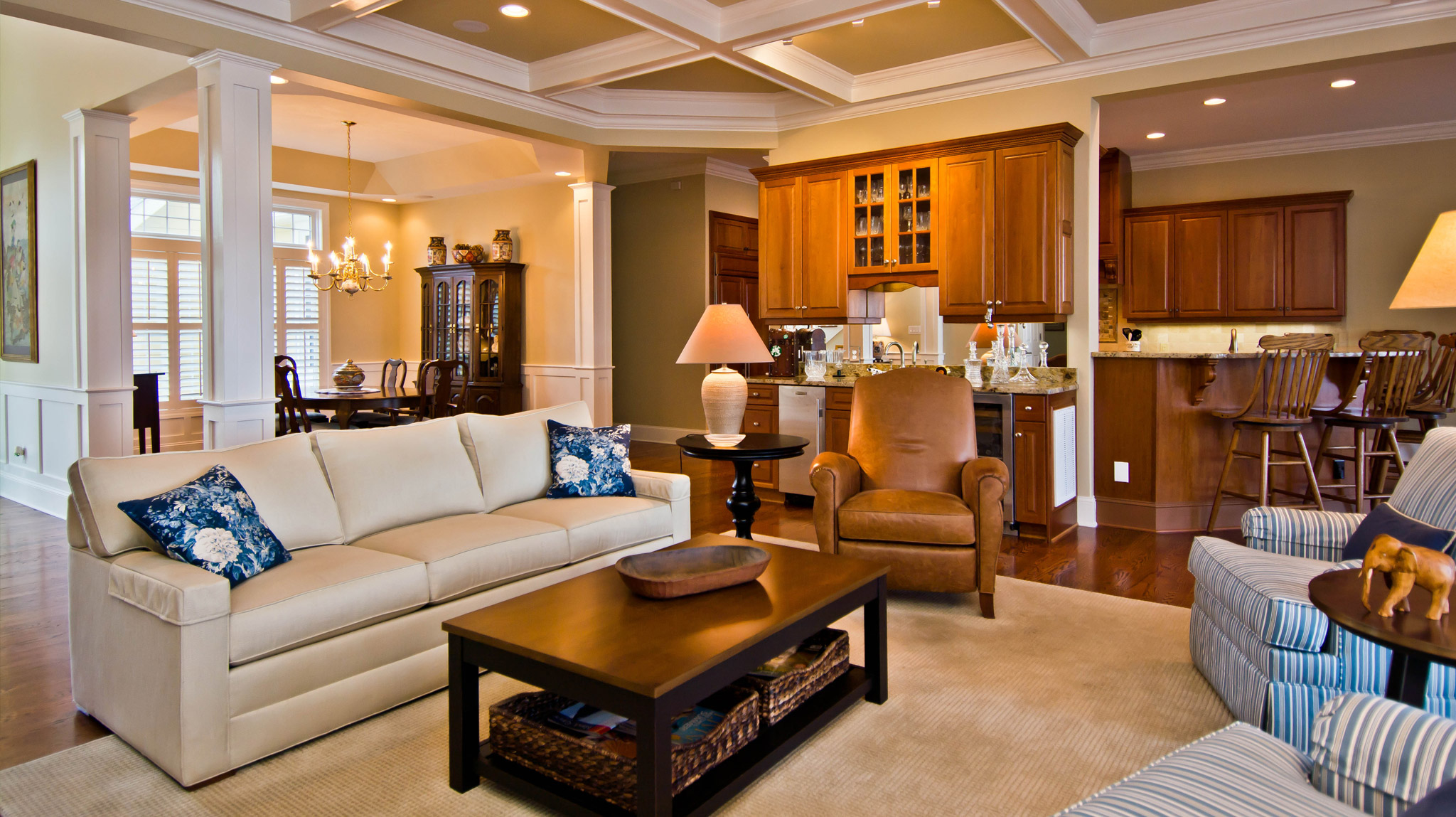 16 Jul

Make Your House a Home

Here on the beautiful Crystal Coast we're mainly known for our full home builds. Folks have often lived their entire lives dreaming up their homes and we're lucky enough to help make them a reality. Many times that's where our job is done, however, at the completion of construction. A fully built house does not always make a home however. So what can you do, no matter big or small, to make your house into the home that you always dreamed of?

One easy way to make a house start to feel more like home is something we've done for as long as we can remember. Start hanging pictures on the walls. We understand that not everyone is the artsy type so where to start is often the difficult part of the process, so if that sounds like you then look no farther than the folks you've already shared a home with. Married, single, kids or not you came from somewhere and you've met some folks along the way and nothing makes a house a home any more than the ones you care about. So find those old photos, (yes those things you had to actually print out on paper before cell phones ruined everyone), or if you don't have a bunch, your local print shop can help you get the new ones off of that cell phone and gather yourself some frames. Put as many or as few as you like, but at the same time don't feel scared to mix it up with a little art if that strikes your fancy as well. It's easy to find cookie cutter decor and fill your house with amazing items but nothing is going to make it feel cozier to you, the one who truly matters, than the ones that mean the most to you.

If decor and wall filler isn't really your thing, don't feel left out, we've got solutions for you too. Feel free to leave the walls bare of art and pictures if you like, but maybe your expression will be through color of another variety. Choose paint that reflects you, or how you want to feel, within the confines of your home. Be you the bold, bright outlandish type or maybe you have more of the cozy quiet, warm type of vibe, let your color selection represent you. This is a great choice for folks who may have already been in a house for a bit as well, because nothing is going to lift your spirits or put more of your own stamp on something any more than a change of scenery.
Our last suggestion is one that really shouldn't cost you any money at all, heck, you might even come out on top with this one. We're talking about a good old fashion shake out, a garage sale. Often times, even if it's a new (to you) home, you're left with things you just don't need/want anymore. Maybe you moved in and kept things you truly never had any intention of ever unpacking anyways. Everyone's reasons may be different, but most folks have things they truly have no use for. Back to what we said before as well, you may be able to turn a profit on some of these things and actually have some money to go towards a household item that maybe you didn't have the extra money or room for before the purge, who knows?!

At the end of the day everyone's home is different because just like the people themselves, we're all different. Crazy thing is, not everyone's home truly represents who they are however. Find what makes you tick and let that be expressed through your home. Sometimes you may feel the need to question some choices but let's be real, you spend more time in your home than anyone else, YOU need to feel comfortable over everyone else first and foremost.