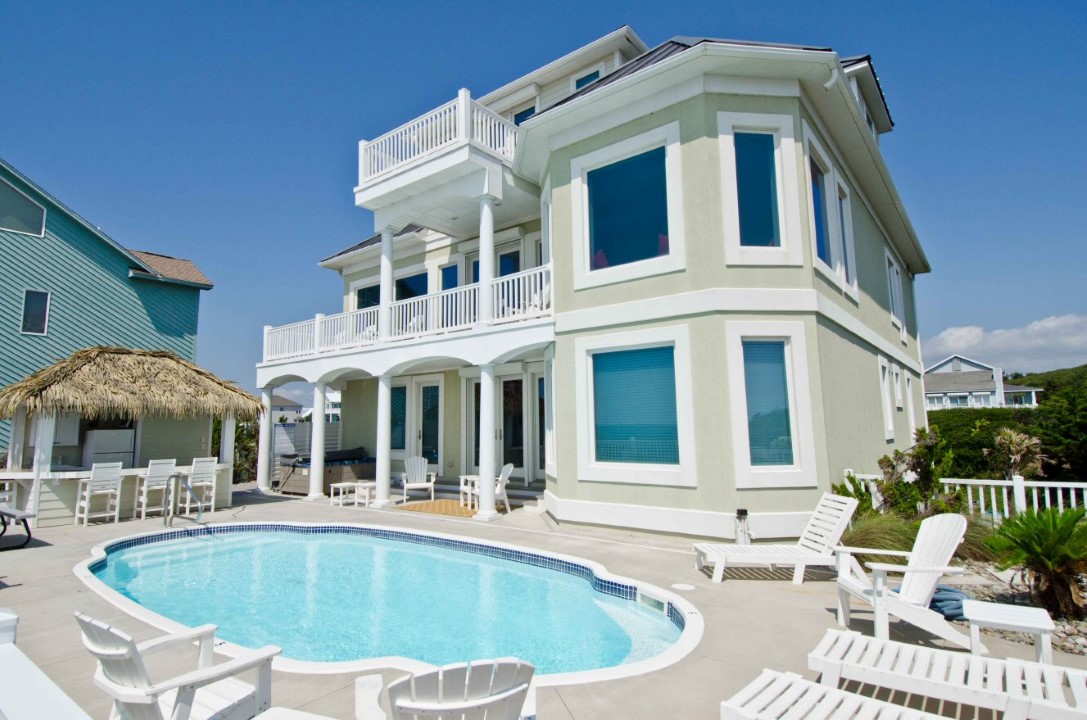 26 Jun

Water. Water. Water Everywhere.

Here on the Crystal Coast owning a pool may not be as big of a concern as it sometimes may be for others. When it comes to us here at Guthrie Construction though,  we've seen/done/worked around enough of them that we know they're not going to go out of style anytime soon however. So what are the things you should REALLY be thinking about before you take the plunge? There may be more to your decision than you originally thought.

When you decide to sit down and consider the option of actually going through with putting a pool on your property it's a good idea to get everyone's opinion on the matter. This decision even goes for the children too, they may have some thoughts/concerns that you haven't taken into consideration yet. It's smart to think about the big picture before you start any kind of construction. Are you wanting a pool more for fun, or for exercise? Are you trying to entertain guests or is this more for the family and relaxation? It's easy to get excited about the thought of owning a pool, but you're going to want to think about how you'll feel once the honeymoon stage has passed.

The easiest question to answer in the very beginning is, how much space do you have to work with on your property? If you're one of the folks who can answer that question with multiple acres, then you don't have quite as much to necessarily worry about, because you'll be able to accommodate any reasonably sized pool. If you're working with a smaller area however, you're going to obviously take design, style and any extending areas, (such as a deck or sitting area surrounding the pool itself), into careful consideration as well before you can get the proverbial ball rolling on this project. Find something that not only fits your wants/likes but also your budget, space and time constraints.

It sounds cliche', but you're going to have someone tell you that there's a pool out there for everyone. It's true, and that's going to be one of the most enjoyable parts of this process as far as it goes in finding "The One". The dangers of a bad decision are not always so obvious though. It's pretty much a certainty that you're either going to go over budget or construction is going to run over the estimated time…or both. So make a smart choice that you're still going to be happy with in a few years. Pick a size that is going to be manageable from a maintenance standpoint, either by yourself or one that you'll be able to afford to pay someone else to do for you. Pick something that you're not going to be tired of after that new pool smell has worn off. If you make smart decisions and keep the big picture in the back of your mind throughout the entire process you'll have a pool you'll enjoy just as much in 10 years as you did the day you took that first dip.